Introduction
Do you feel as though you should be active on social media but are unsure how to get started?
What kind of content should you post, and how frequently should you publish new content?
Which of these two actions, a like or a retweet, carries greater weight?
If you are trying to grow your professional network, develop a business, or get a new job. the following information will provide you with the information. you need to know about the social media platforms that are the most popular in professional settings
The formation of professional connections. The development of one's career, and the identification of possible employment openings are all enhanced through networking.
Why is networking important in social media?
It is important to network through social media. because doing so can help you develop professional contacts. through the use of a contemporary medium of communication that is continually expanding.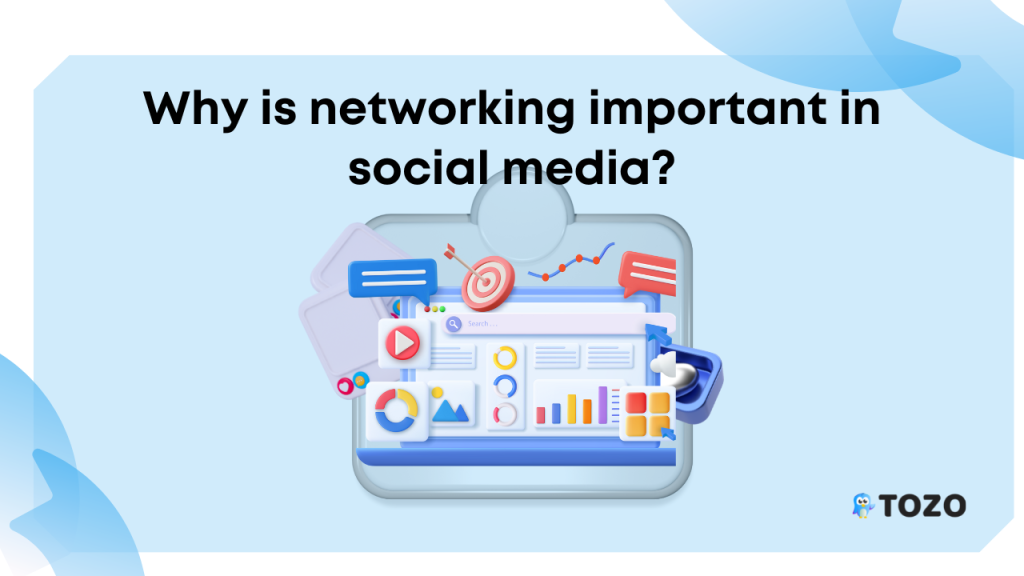 You can improve your written communication skills and get potential employers, customers, or clients. interested in your portfolio and experience by learning the basics of how to network more effectively on social media.
Why do I use social media?
In the past, using social media was mostly for entertainment purposes, but this is no longer the case.
In today's world, the use of social media has become an essential part. not only of how people communicate with one another but also of how work gets done in all spheres of society. from businesses to governments. 
Because social media could be important, the Department of Homeland Security is collecting the profiles of possible immigrants on social media as part of its screening process.
With the help of social media, you are able to accomplish at least four significant goals:
Learn about modern approaches and trends.
Establish stronger connections with both your existing and new audiences.
Increase the amount of attention and traffic that is paid to your work.
Build, perfect, and improve upon your brand.
As a result of the rise in popularity of social media.—it is estimated that 81% of Americans have at least one social media account.—there has also been an increase in the number of instances, in which people have gotten into trouble as a result of the behaviours they engage in while using social media sites. 
Everything you say online can and will be used against you, and it is hard to keep your personal use of social media separate from your business use of social media.
How to use social media to build your connections and grow your career.
Here are some guidelines for using social media. to put your best professional foot forward. now that you are aware of the influence that social media can have on your professional life.
Note that the word "professional" is being used in a very loose sense here; the most important aspect of how you handle social media is your voice and the personality that comes out in your posts.
Because the overly curated look is not for everyone, you should take these strategies and implement them into your own brand in a way that feels authentic to you.
Evaluate the different available platforms and choose the one that's right.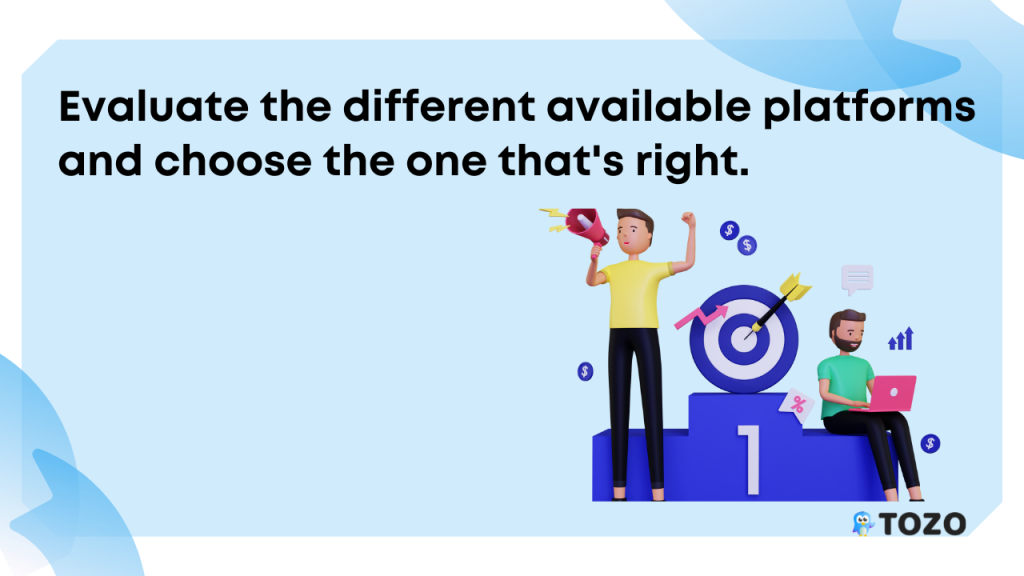 Since social media is always changing, it's important to keep up with how its platforms are changing and to always look for ways to make better use of the tools you already have.
1. LinkedIn
This kind of serious and professional social networking is not something that individuals or companies should ignore.
LinkedIn is a large platform with over 830 million total members. yet the majority of its users do not take advantage of its full potential. 
LinkedIn is known as the "supernetwork" for professionals. The vast majority of people just think of it as somewhere to go when they are looking for a new job, but in reality, it can do so much more for your professional life.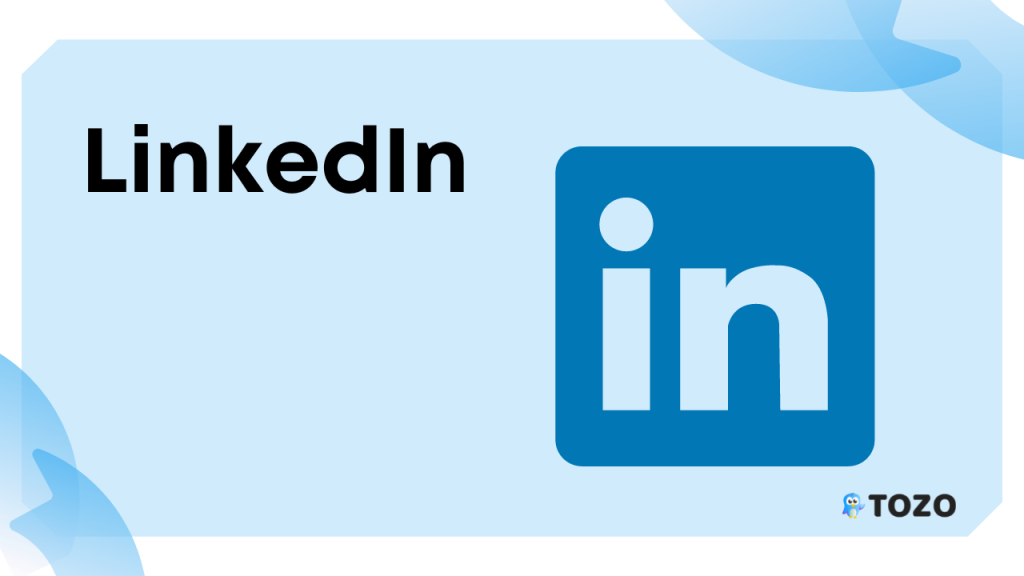 You are able to provide and get professional recommendations from peers and managers, share updates about your professional life, interact with people from all over the world, and much more.
The vast majority of individuals merely take it for granted and only begin to use it in a panic when they are forced to find new employment.
When we get to that stage, it's usually too late. You will benefit more by understanding how to use it in situations where you do not require it.
When used as a tool for career management rather than simply for finding new employment, LinkedIn delivers the best results.
2. Facebook
Facebook, which has the most members overall, is a phenomenon that is appreciated by people all over the world, including businesses and your relatives.
Due to the fact that it has more than two billion users all over the world, Facebook is the most powerful and important of all the social networks.
It is a wonderful opportunity to keep in touch with friends, family, and even friends of friends.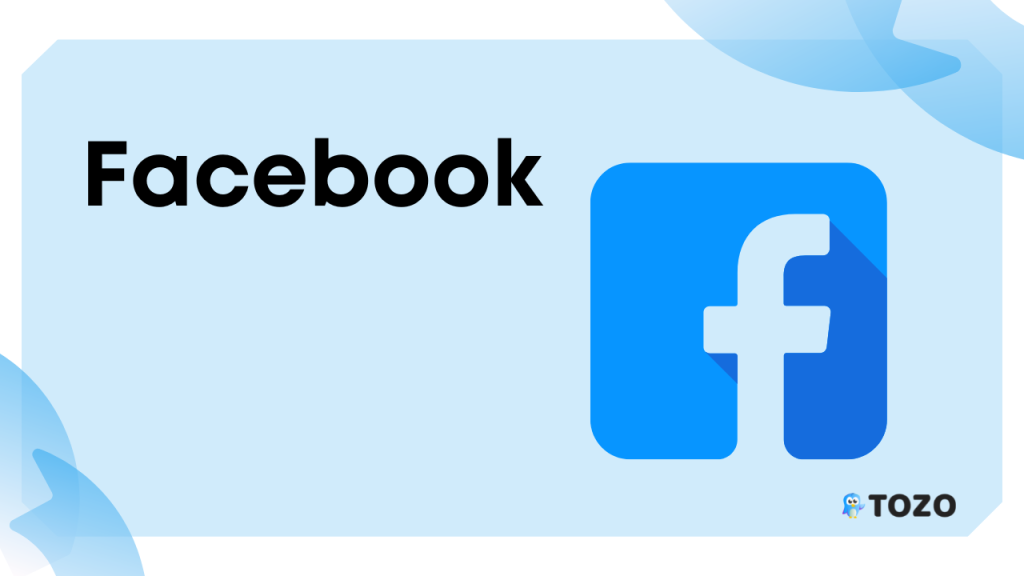 It is still mostly used as a personal network by the vast majority of people, but it can also be beneficial for business and professional outreach.
Recent news articles regarding the presidential election of 2016 have shown us that the platform played an important part in the spread of both information and disinformation.
A helpful tool to have at your hand is Facebook Live, which enables quick broadcasting to audiences all over the world.
Businesses, in addition to journalists, have used Facebook Live to broadcast events, host staff question and answer sessions, and provide behind-the-scenes content.
Facebook can be used to:
Make connections with people who are influential in your industry.
You can show the world your interests by sharing articles and other items with them.
Contribute to the formation of others' opinions of you.
3. Instagram
It is becoming more than simply a platform to share pretty photographs; it is also a place for businesses.
a social media platform that allows users to share images, videos, and captions, has acquired 800 million users and is becoming more influential in the world of business.
If you and your work are visually driven, you should definitely incorporate IG into your professional toolkit.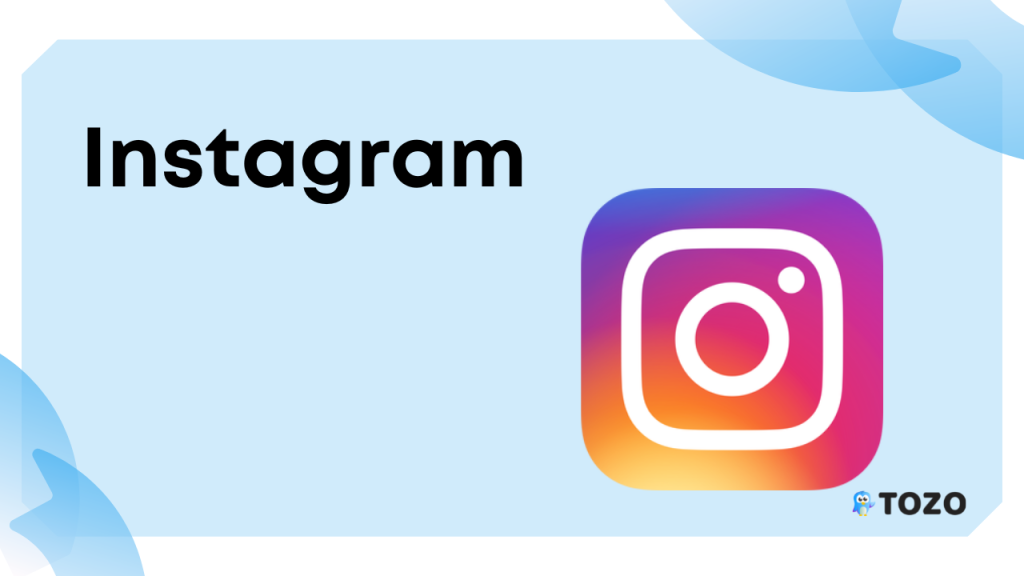 Any firm that serves consumers, such as those in the travel, beauty, or other industries, can find success on IG.
But Instagram is also being used by more established B2B companies like IBM and General Electric.
Increasing the Size of Your Network and Your Influence
The obsessive population that uses Instagram is overwhelmed with stunning pictures, and you can use your material to grow an audience on this platform.
It will take some time and a lot of experimentation before you find the right recipe that suits your needs.
For example, spend some time browsing through popular hashtags to see whether or not your post is a good fit for the hashtag in question; this will allow more people to discover you.
4. Twitter
Despite the fact that the character count has increased, Twitter is still all about making fast connections with others and sharing your views.
Twitter, which has 328 million users, has just lately altered the characteristic that is arguably its most renowned and infamous aspect, which is the limit of 140 characters per tweet.
You now have twice as much space to express your ideas and views thanks to the increase in the character count to 280.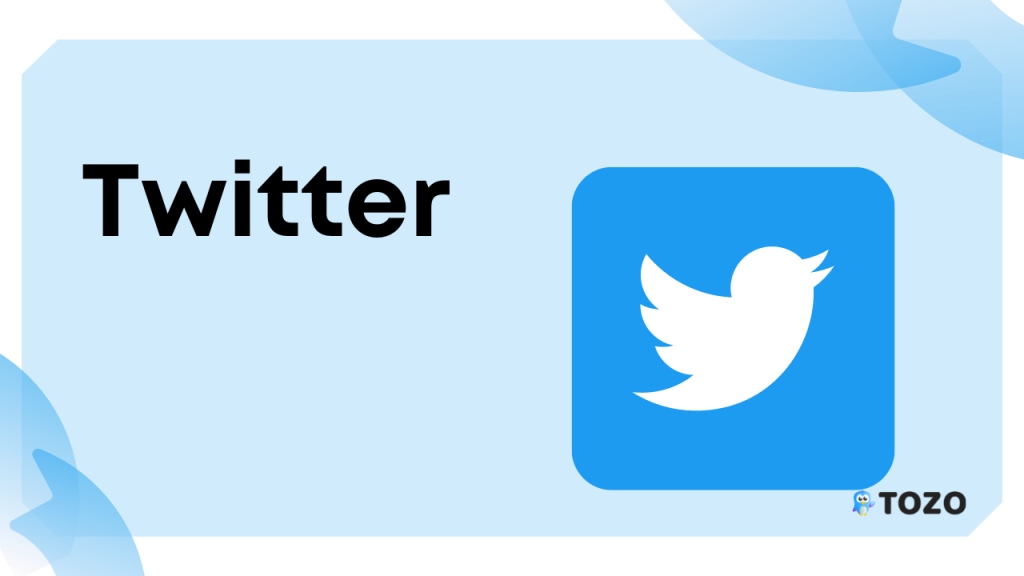 There's no need to use all 280 characters in every post; just keep in mind that simplicity, along with the strategic use of photographs and videos, will continue to help you stand out.
When compared to other platforms, Twitter is more appropriate for interaction.
However, it is important to differentiate between your retweets, replies, and direct messages (DMs) (direct messages). Retweets, known as RTs, allow you to share the tweets of others and, optionally, comment on those tweets.
If you select "quote tweet," you will be able to put a comment on top of another user's post. If you select "retweet," however, the post will be sent to your followers without any additional commentary from you.
You should cite a tweet whenever you have the opportunity to ensure that people understand the context of what you are saying.
Because of Twitter's real-time nature, you are able to do the following things:
Stay up-to-date on the most recent happenings in the fields that most interest you.
Share, leave comments, and participate in a dialogue that is taking place all over the world, not just with your friends.
The live video tool on Twitter enables users to share videos and connect with other users who post videos that are relevant to them.
5. Polywork
Polywork is a site for professionals who are also multi-hyphenated. It is the younger and classier sibling of LinkedIn.
The premise upon which the platform is based is that given how vocations and work have progressed over time, so should the methods in which we portray ourselves.
On Polywork, you are able to share not only your work experience and skills but also the activities that you participate in outside of the traditional nine-to-five workday.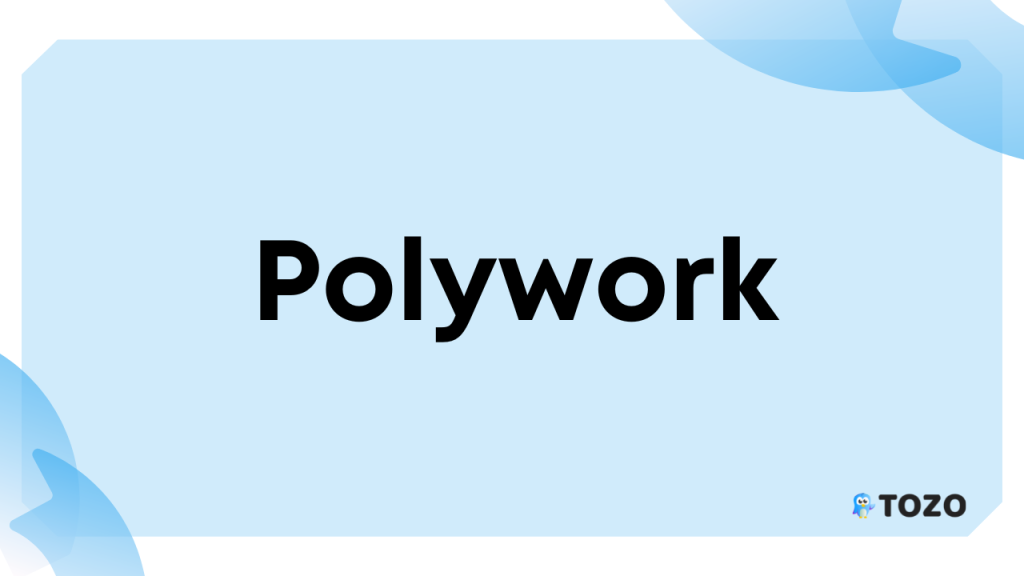 Users have the option of including creative projects they are working on, podcasts they have appeared on, as well as chances for possible cooperation that they are either applying for or sharing.
According to Peter Johnston, the company's creator, who was quoted in this piece, "The reality is that nowadays we are all more than our job titles."
Whether they are executives in the music industry who also manage real estate portfolios, NBA players who also invest in startup companies, software developers who are also photographers and mememers, or actors who also run tequila and gin companies, multi-hyphenates are becoming increasingly common.
The trend of polywork is very much alive and still going strong.
Conduct a review of the social media accounts you already have.
You must require an audit if you have been using your social platforms for a significant amount of time, which you probably have. Even if you don't have any ideas that are particularly controversial, a social media audit can still help you gain an understanding of the following:
Do you use your social media accounts to show yourself in the most professional way possible?
Is there anything that you like to keep private on your various social media accounts?
How can you show both your professional and personal achievements in the most effective manner
The process of performing an audit of your personal social media accounts can be broken down into the following two steps: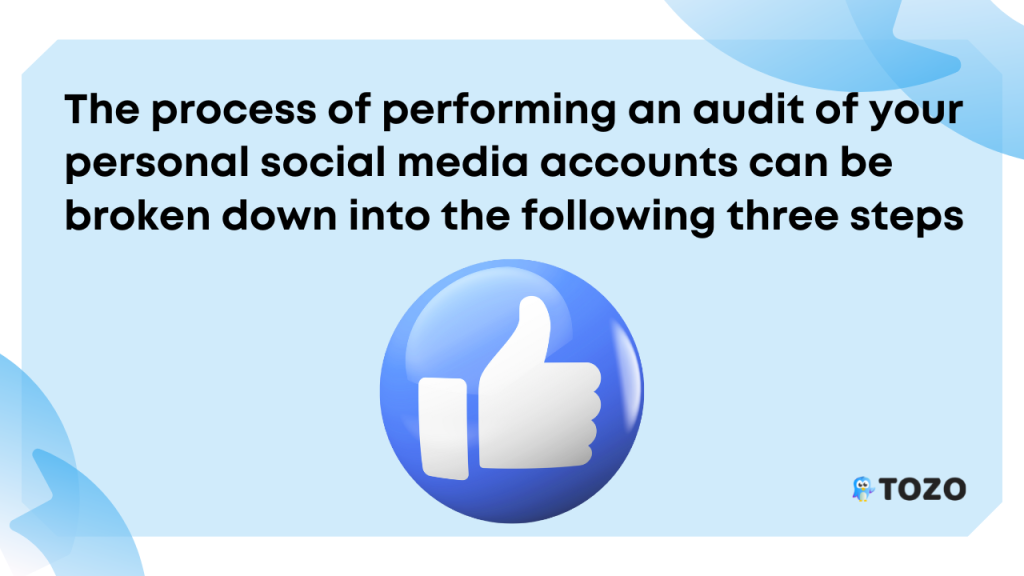 Identify and document all of your social media pages as a first step; doing so can help you gain a better understanding of what is being said about you online.
When I am conducting an audit, I make use of this simple spreadsheet, which outlines all of my accounts as well as their bios.
Make any necessary updates or fill in any missing information.
Keep in mind that you should maintain a consistent tone while speaking with the audience of the platform you are using.
Examine the content that has been posted under each account to see whether there is anything there that you would rather not have connected with the present you.
This can consist of outdated concepts that you no longer find useful, or photographs that you don't want other people to see any longer (I have lots of those).
An audit is beneficial because it enables you to more effectively manage your personal brand across all of your social media accounts.
The process of gaining an understanding of what others see when they conduct a search for your name may also lead you to deactivate old accounts that you are no longer making use of or have no requirement for.
1. Maintain consistent connections with others and an active social life.
When it comes to making connections with other people in order to advance in one's profession, the quality of these interactions is far more important than the quantity of them.
You want to make connections with people whose information, opinions, and thoughts are consistent with the goals you want to accomplish and the person you are working to become.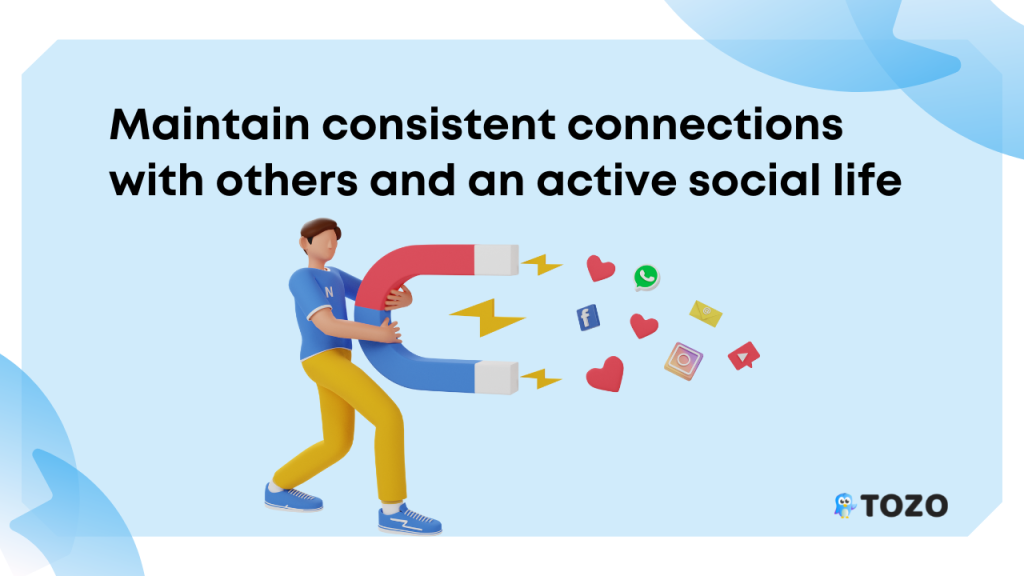 When it comes to following people, even if your path won't be exactly the same as theirs, these individuals can serve as excellent examples for you to follow.
Even if you only dedicate 15 minutes every week to searching, you might wind up with hundreds of high-quality contacts.
Your search could begin in one of the many online communities already available.
2. Create content that connects with people in your industry.
You will not be successful simply by connecting with people on various platforms; rather, visibility is the most important factor to consider.
You will need to maintain an active presence across several social media platforms if you want to appear in the feeds of the appropriate individuals working for the appropriate businesses.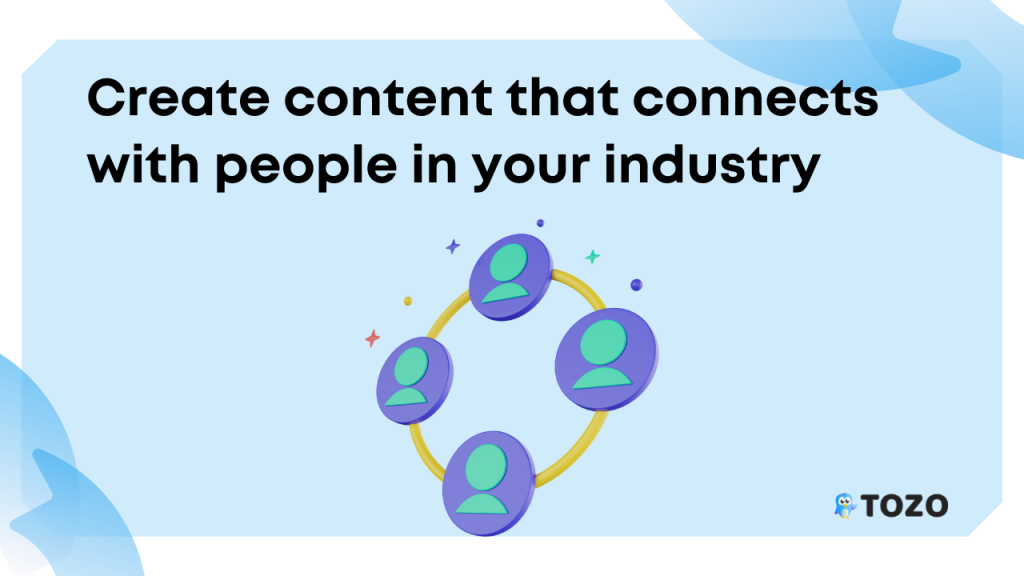 This includes giving likes and shares, leaving comments, and being as active on the platform as possible.In addition, for some people, it involves the production of content.
It is a step beyond what the majority of individuals do, but doing so will help you become well-known among your friends and possible employers.
Taking advantage of the capabilities that are offered by the platforms. that you select to be active on is what I mean when I refer to this as "content," because content is a very broad phrase.
Consider the image that you want people to have of you when they see you on social media.