Most brands have many social media profiles because social media is the way the world now communicates. They must ensure that they are managed properly and kept active. Consequently, a complete social media management tool is necessary.
A social media manager can automate posting on all of these platforms with the use of tools like Buffer, And automate your business with the help of tool like SocialNowa. The fact that Buffer is simple to use and allows simple integration is one of its most important advantages.
You can write your pieces and schedule them to go live at your preferred times using Buffer. Buffer plans, though, might be out of most people's price ranges.
Why think about an alternatives to Buffer?
Undoubtedly, one of the most widely used tools for managing social media is the Buffer app. Although it gives some basic functionality for free, small firms can find it pricey to get further analytical features.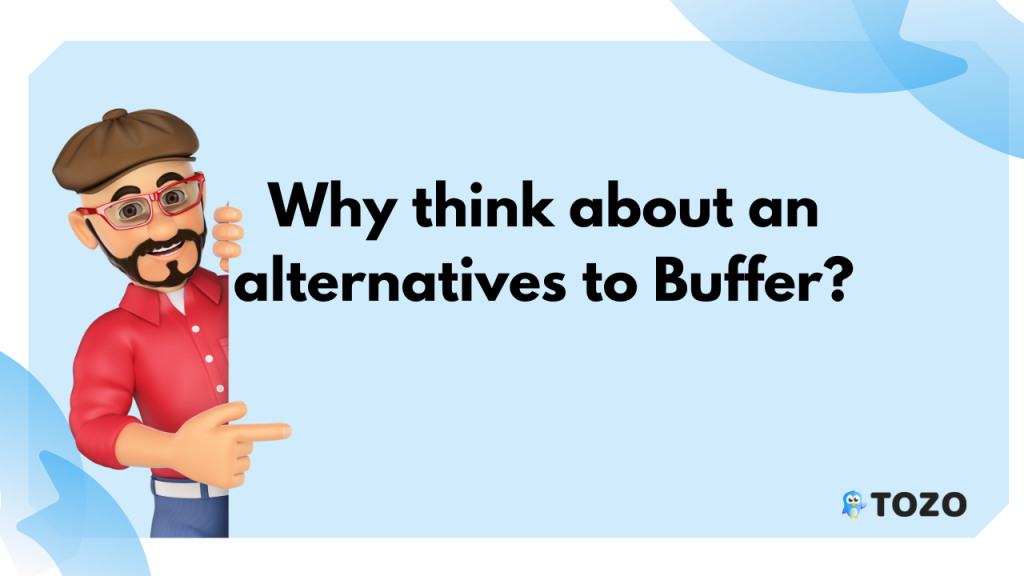 If you are considering Buffer, you might also want to investigate related alternatives to find the best choice. Who knows, perhaps one of these competitors or alternatives will be able to cover the holes.
What to look for in an excellent Buffer alternative
There are many fantastic things about Buffer. But have these things in mind if you're looking for Buffer alternatives.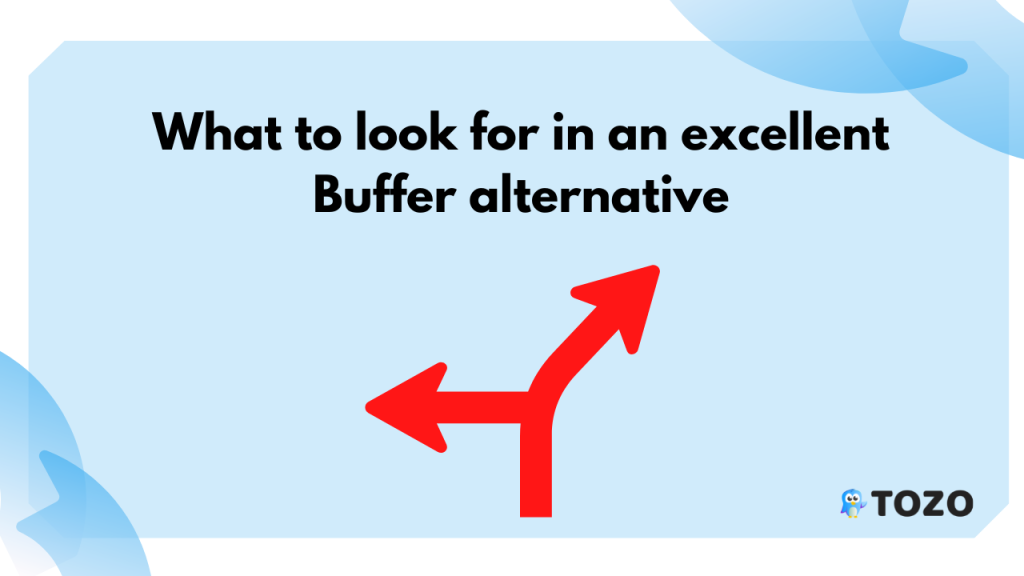 1. The number of social media accounts that you can link
Other social media management software solutions let you connect less or more social media accounts, whereas the Buffer business plan only allows you to add 25.Thats why buffer social media plan is good and affordable.
To add numerous accounts from the same social media network, look for a social media administration tool. If your business is vast and you need to handle several profiles for various projects or events, this is essential.
2. Extensive reporting and analytics
To track your marketing initiatives, use social media management software with robust analytics features.
Make sure the tool gives you detailed reports about your actions across numerous platforms, as well as an overall picture of how well your campaign is performing.
With this functionality, you can use a single social media management tool to evaluate the overall effectiveness of your postings, fill in any gaps, and improve your efforts.
3.Value for the money
Users who desire access to the Pro and Premium analytics tools in addition to its main pricing tiers can purchase extra packages through the Buffer pricing options.
Choose a tool with comprehensive, all-in-one social media management features that fit within your budget or with a pricing structure that gives you the best value for your money.
Alternatives to buffer –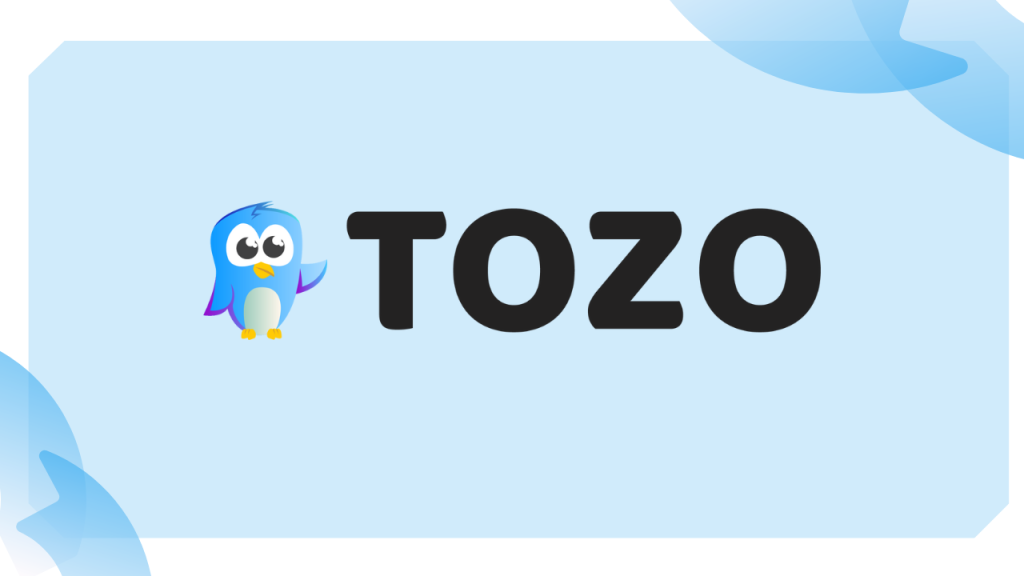 Looking for an easy-to-use, reasonably priced tool? Your search has ended. One of the simplest to use social media marketing tools is called Tozo.
It enables you to publish on a wide range of social media websites, including Facebook, Twitter, LinkedIn, Instagram, Telegram, YouTube, Pinterest, Tumblr, Reddit, and VK. Post, Schedule, Monitor, & Grow your Brand on 11 Social Media Platforms.
Tozo's features are all created to make it simple to create social media plans that enhance marketing efforts.
Pros
Thanks to the straightforward onboarding process and intuitive design, creating an account is effortless.
Keep track of engagement on all of your social media sites.
With its SmartQ feature, Tozo provides the ideal window of time for scheduling social media postings (when your audience is most active).
Features:
Manage all your social media from one
Using an all-in-one social media marketing tool, accelerate your social media growth.
Schedule and plan your social media efforts visually.
Measure the effectiveness of your content and report on it.
Keep track of engagement on all of your social media channels.
Create custom posts for individual social platforms
easily control multiple clients' social media accounts
Share blogs with integrated RSS feed
Share blogs with integrated RSS feed automation
Visualise content strategy with the social media calendar
Support
2. HubSpot Marketing Hub | Buffer Alternatives –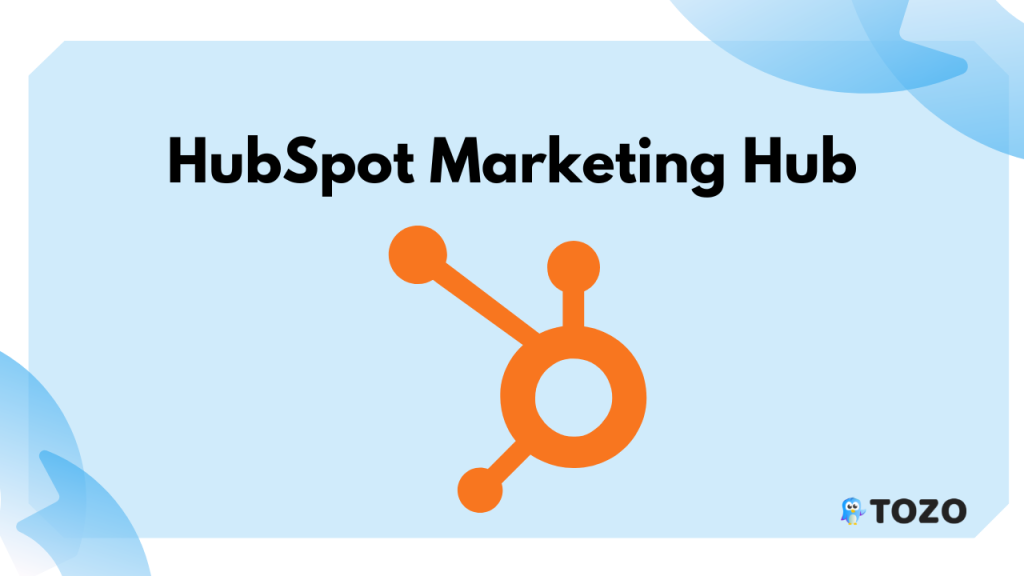 A flexible digital marketing solution available as a cloud service is HubSpot Marketing Hub.
It creates a potent solution by combining customer relationship management (CRM), campaign automation, and email marketing.
With that, you'll save a lot of time and obtain all the information you require to draw in more people and turn them into paying clients.
Free tools are available from HubSpot Marketing Hub for generating new leads and gauging your financial success.
The starting plan, priced at $45 per month, comes highly recommended. Additionally, they provide professional and enterprise programmes for $800 monthly and $3,200 monthly, respectively.
Pros
supplying information on whether campaigns generated leads and were successful
Contact information for Members
Free Test
Free or Premium Version
High-end consulting and integration services
Cons
Personalization for portions other than just two
Reporting
constructing emails with HTML
Personalization for portions other than just two
No SMS
Extremely inadequate support: completely unhelpful and even unpleasant
Badly conceived technology: a sluggish and slow platform
absurdly long wait times for responses: months
iFrames cannot track or load clunky forms.
Features:
Email marketing
Creating and Customising Emails
Emailing Other People
Control email delivery
Scripted Email Reactions
Internet promotion
Page Landings and Forms
Adaptive Content
Mobile Friendly
Lead Management
Database of marketing leads
Data Quality Control
Segmentation
Nurturing the Lead
Online Activity Monitoring
Automated Tasks and Alerts
Analytics & Reporting
Simple Reporting
Google Analytics
3. Hootsuite | Buffer Alternatives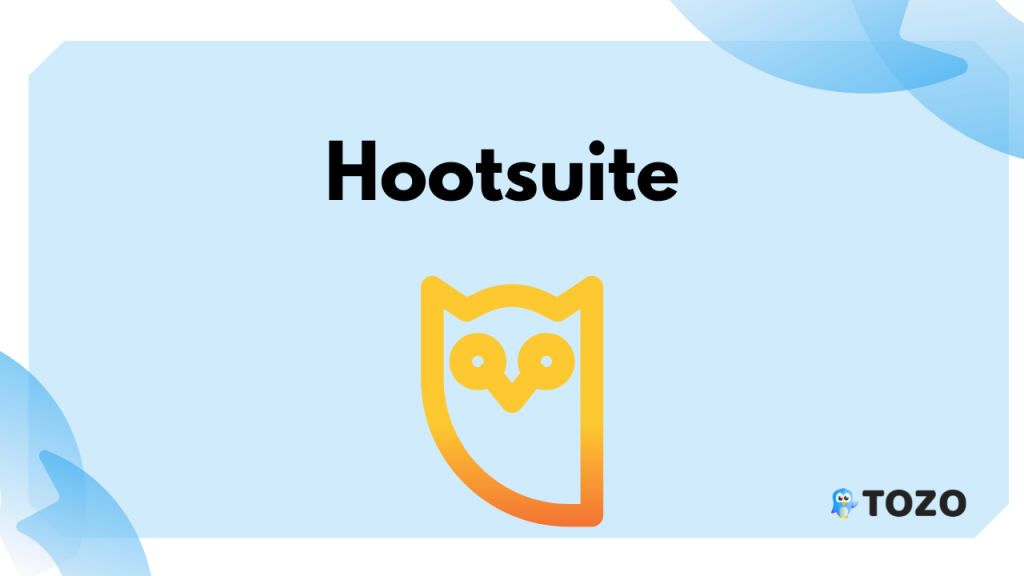 It might be a suitable choice if your priority is building consumer interactions through your social media channels.
By utilising their software to "create strong corporate cultures, unearth emotionally rich consumer insights, and unify the customer experience," they demonstrate their appreciation for the power of human connection. websites like hootsuite is a best alternative to buffer.
Pros
The process for posting and uploading photographs is pretty simple.
The scheduling tool is practical and has a helpful drag and drop function.
It's helpful to have the option to copy previous posts and change them simultaneously.
The image editor is simple to use and practical.
Cons
The post creator's text editor isn't very good; in particular, the emoji dropdown is difficult to use and frequently bounces about.
Setting the time for posts is a difficult process because you have to navigate through a dropdown menu to choose an hour or minute (there are alternatives every 5 minutes), which appears unnecessarily difficult to use.
It is annoying because a scheduled post cannot be edited within five minutes of the scheduled post time.
Features:
Connect with over 20 different social media sites, such as Facebook, Twitter, Instagram, Youtube, LinkedIn, WordPress, and Pinterest.
Produce, gather, and evaluate content
observe and control incoming communications
making and controlling advertisement content
Observe conversation on important subjects
Your social media performance should be measured and evaluated.
4. Zoho Social | Buffer Alternatives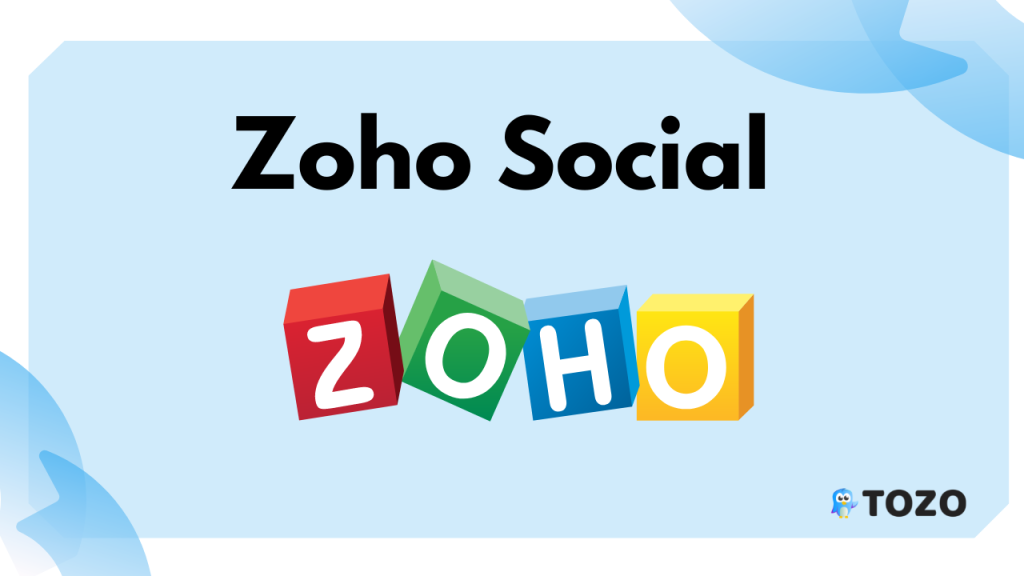 From a single platform, you can manage social networks, follow conversations, schedule an infinite number of posts, and track performance.
Zoho Social is an all-encompassing social media management solution created by Zoho.com for organisations and agencies.
The platform has a Repeat Post feature, Bulk Scheduler, and Publishing Calendar. These functions are designed to provide users with all the social media posting capabilities they require for their enterprises.
Pros
scheduling after
Simple to use
a manageable social calendar that is nicely presented
a user-friendly interface for swiftly submitting information
Cons
The "customise posts" button was very hard to find. While trying to find it, I became frustrated. Instead of utilising just one button to organise everything, I ended up needing to create many posts with the same content to post on each network.
It would be incredible if they had a social networking platform with video content, like tik tok or youtube. Videos cannot be posted on Facebook or Instagram as reels. Additionally, there is nowhere to publish IG stories.
They only display the identities on Twitter and Facebook when I tag someone in a post. I had to go back and change my posts so many times because I would post under the wrong IG name.
Features:
Activity Monitoring
Apps for iOS and Android
Automated Planning
Brainstorming
Mentions of brands
scheduling in bulk
Firefox and Chrome extensions
keyword monitoring
5. Sprout Social vs Buffer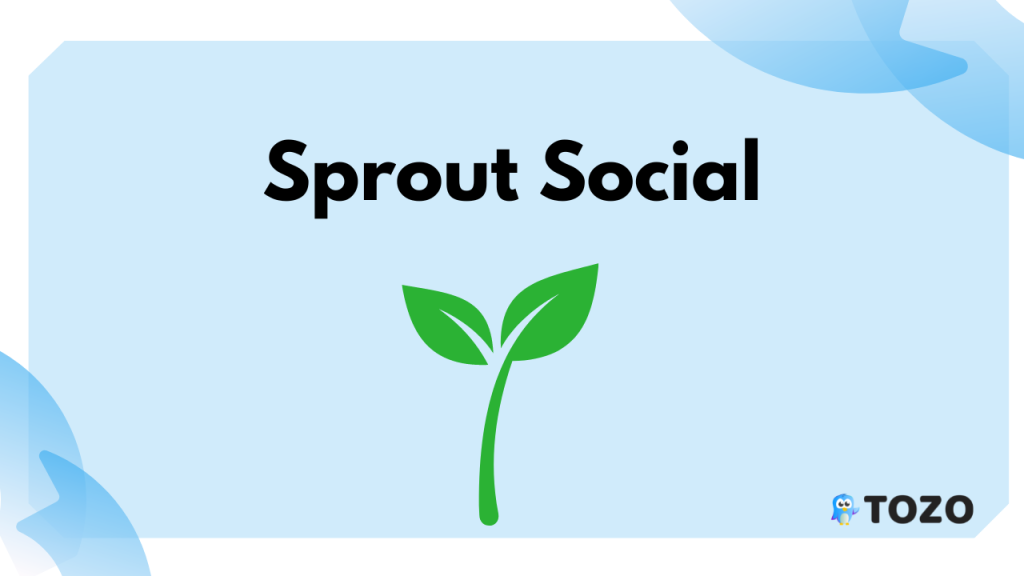 Brands and agencies can find solutions from Sprout Social through publishing, interaction, analytics, and listening.
At every turn, it actually made connection simpler. Additionally, it makes it possible for strong CRM linkages to increase its efficiency.
Pros
The entire platform is really well designed and provides excellent UX.
There are no half-measures; the entire platform from Sprout Social is fantastic.
It is simpler to manage your social media content when posts are tagged.
The content calendar makes it very easy to schedule posts.
Analytics and reporting provide a wide range of information and great insights.
You can save money by using the social listening feature instead of a specialist social listening tool.
It is simple to collaborate with your team thanks to team workflow.
Support is first-rate.
Support is accessible through a variety of methods.
Cons
It has a high price tag, making it difficult for new enterprises to justify investing in it.
If you have a large staff and everyone needs access to the tool, it can get quite expensive very quickly.
There is some learning involved. To take full advantage of all the features and user experience of Sprout Social, you'll need to use the instructional tools offered.
Features:
Compatible with LinkedIn, Facebook, Twitter, and Instagram
An inbox that serves as a hub for all of your social media accounts is called Smart Inbox.
comment censorship
Facebook CRM
image retouching
ViralPost technology that determines when to post is
Summing Up
To execute your social media marketing as smoothly and cogently as possible, the automation solution you choose to employ should support your implementation process from start to finish.
One of the most well-liked social media automation tools for this project is Buffer. However, for a lower cost, there are competing platforms available that offer more features than Buffer.
Take advantage of Tozo's free trial to see why it will best meet your company's demands among the majority of the Buffer alternatives listed above.