Introduction :
If you're thinking about utilizing Facebook Stories for marketing, this comprehensive Facebook Stories Success Guide for Marketers will explain what the tool is, why you should use it, and how to utilize Facebook Stories for business.
The social media industry, it goes without saying, is constantly changing. New trends, along with their accompanying hashtags, sprout before our eyes, and new themes take over our conversations. 
Similarly, new social media functions quickly become "can't live without" items.
The same can be said about Facebook stories, which debuted in 2016 and has now evolved into a crucial tool.
 It's all about reacting to the current updates and incorporating the newest features into your marketing strategy for social marketers that want to get in on the activity.
What are Facebook stories?
Facebook Stories are short photo or video collections created by users that may be shared on Facebook.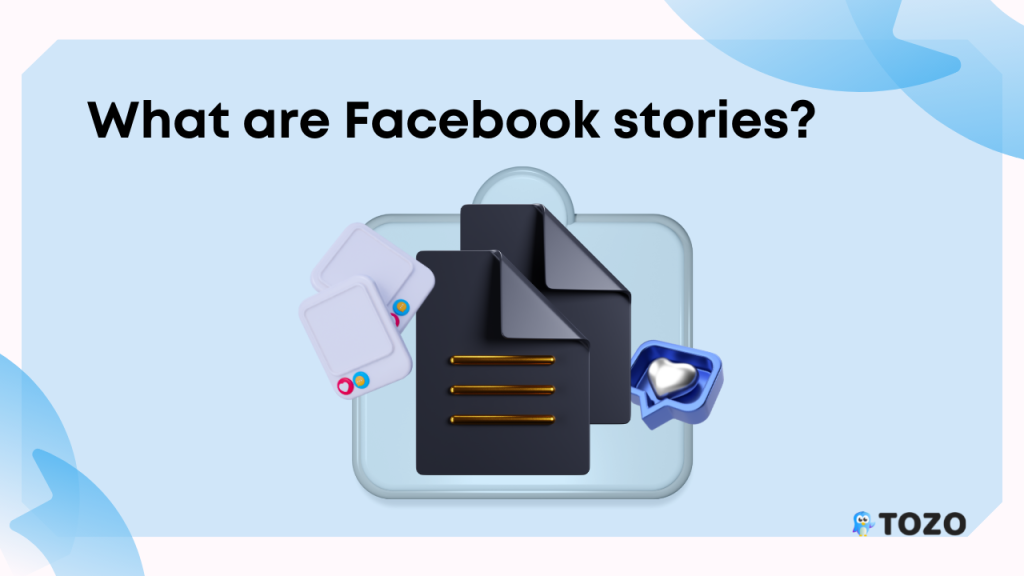 At the top of your newsfeed, you'll see Facebook stories from your friends and Pages you've liked. This is true for both the Facebook app and the web version.
Why are Facebook stories important for your business?
So, why should a business use Facebook stories? What is the advantage?
We all know how hard it can be to get Facebook organic reach. The good news is that stories are shown prominently at the top of every newsfeed, where they are more likely to be seen.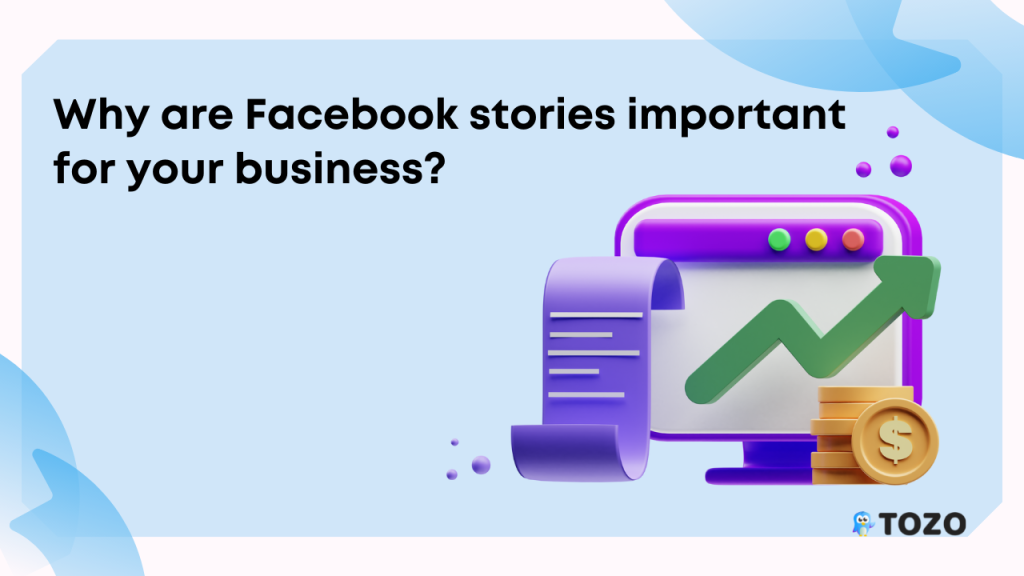 In recent years, the feature has gained a lot of traction. Every day, almost 500 million people use Facebook stories, which means that with the appropriate methods, it has the potential to help you reach a large audience.
Facebook Stories Success Guide for Marketers :
1. How to Promote Your Business Using Facebook Stories
There are numerous ways to publish Facebook stories, whether you wish to cross-post Instagram Stories or produce new material. Let's go over the primary desktop and mobile publishing choices.
With the Business Suite App, you can create Facebook Stories.
The Meta Business Suite mobile app is the best place to start if you want to develop a new story just for Facebook.
Select your company's Facebook page on the mobile app and press Story to start creating content. Tap the camera icon to start filming new content or upload the image or video you want to share.
Then, to your Facebook tale, add effects and interactive features. Despite the fact that Business Suite doesn't have as many possibilities as Instagram, you may still use stickers and add links and content.
You may persuade users to do the following with Facebook story stickers:
Participate in your poll.
Look up the hashtag for your campaign.
Investigate your surroundings.
Even if your page isn't verified or has fewer than 10,000 followers, all professional accounts can add links to Facebook stories.
However, because links are displayed as swipe-up prompts rather than stickers, there is no way to include an embedded call to action (CTA).
Tap the Share On button when you're ready to share your Facebook story. Choose whether you want to post to Facebook solely or to Instagram and Facebook at the same time.
You can also schedule Facebook stories in advance in the Business Suite, making it simple to publish at the best moment for your audience. To finish publishing or scheduling, tap the Share button.
2. Using Creator Studio, you can publish Facebook Stories.
Although stories are designed for mobile devices, you may create and publish them from a desktop computer.
Uploading and publishing using Creator Studio is a useful choice if you've already created and uploaded a narrative layout from a design or photo editing app.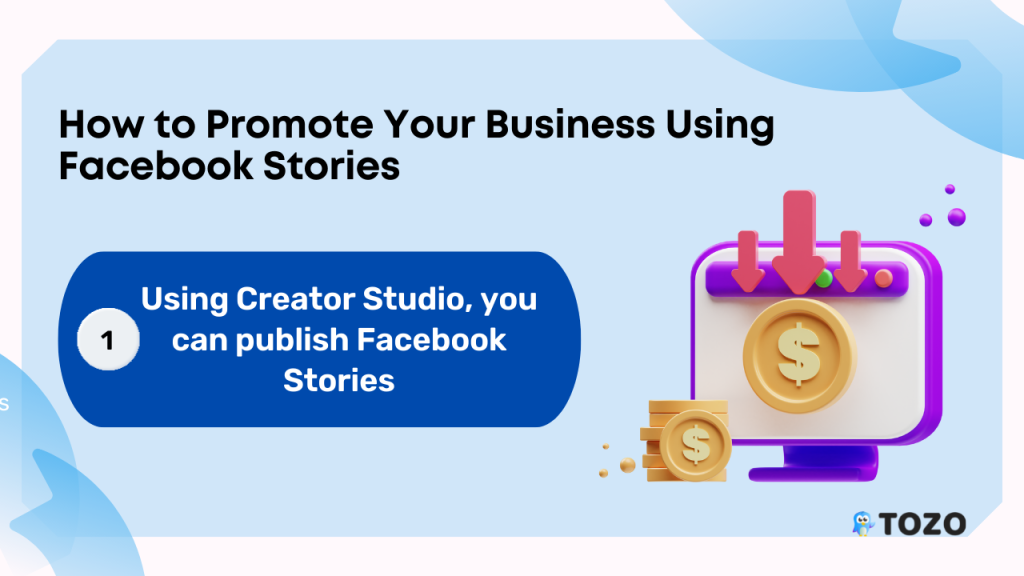 To begin, open Creator Studio, click the Create New button, and then pick Add Story from the drop-down menu.
Then decide whether you want to tell a photo tale or a text story. When creating a text story, you have a wider range of background alternatives to pick from. You can't add links, stickers, or anything else than text, though.
3. Embedding Instagram Stories on Your Facebook Page
Begin by creating a new story in the Instagram mobile app to share material across apps. Add effects and interactive features after uploading or recording new media.
When you use the Instagram app to create a Facebook story, you get full access to all interactive and animated stickers.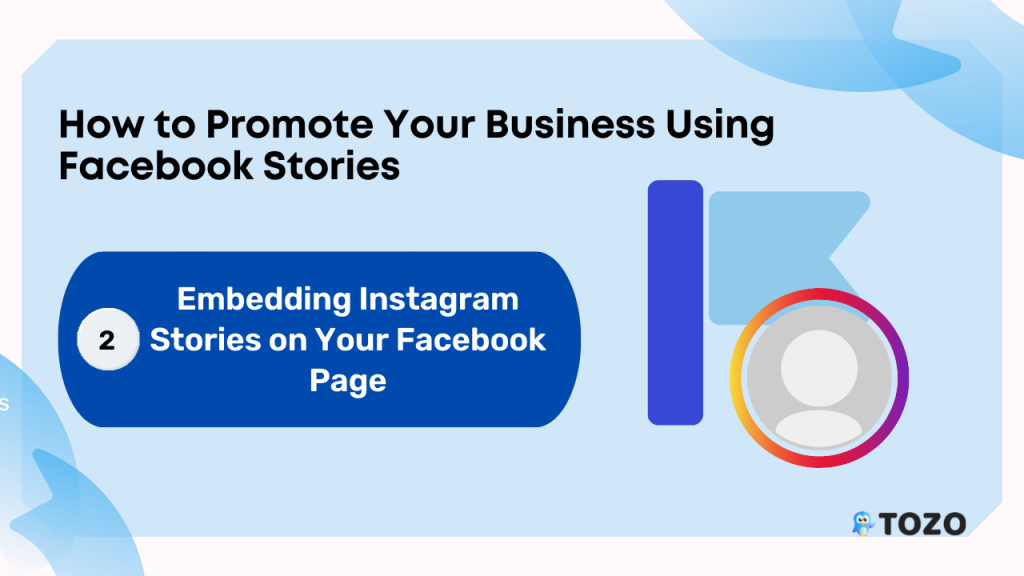 As a result, you can:
Create polls to get feedback from your audience.
Invite people to come up to you and ask you questions.
Share live video and internet events that have been scheduled.
Countdowns can be used to create buzz.
Many Instagram story stickers are also available on Facebook, however some aren't. Users on Facebook, for example, can tap to go to your website or vote in your poll.
They cannot, however, use the countdown or reminder stickers to receive notice about forthcoming activities.
Tap the right arrow button when you're ready to publish. Check to see if you've enabled Facebook sharing. Then, to publish to both platforms, tap the blue Share icon.
2. 6 Reasons Why Your Company Should Share Facebook Stories
Whether your goal is to improve brand exposure, engagement, or revenue, Facebook stories are essential. Here are six ways that tales might assist your team in achieving their Facebook marketing objectives.
a. Boost your organic reach
Organic reach on Facebook pages has been falling for the better part of a decade.
Using Facebook stories to distribute your material can help your content reach a larger audience.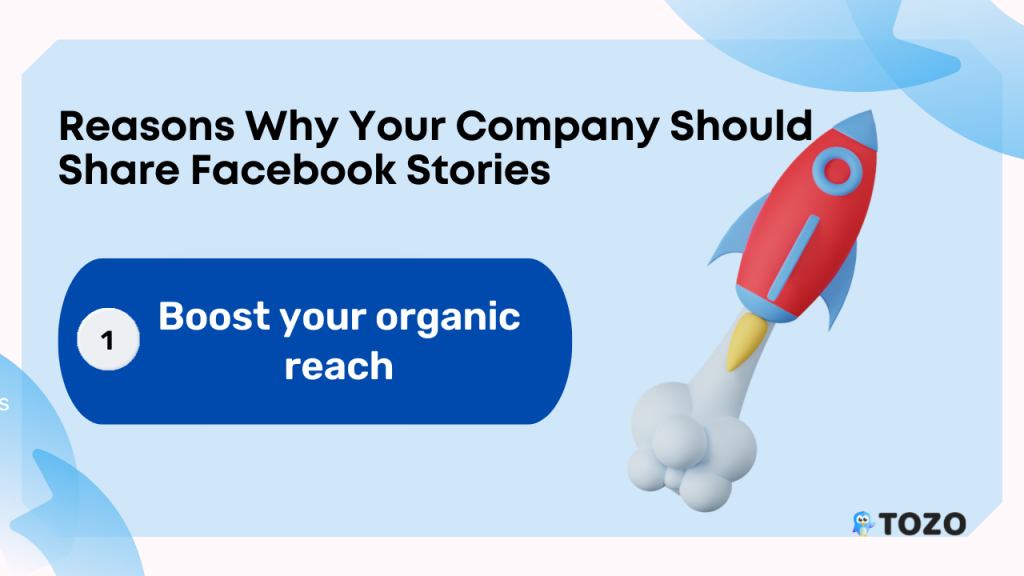 Stories are among the first pieces of content your audience sees when they open the app because they appear at the top of the feed.
The algorithm is more likely to favour your page's content in the feed if your followers watch and engage with your stories.
b. Encourage participation
Some stories are intended to be passively consumed, such as to keep your company top of mind or to provide much-needed entertainment.
Facebook stories, on the other hand, provide a plethora of engagement opportunities.
Stories enable for all forms of Facebook activity, from comments to shares to direct messaging.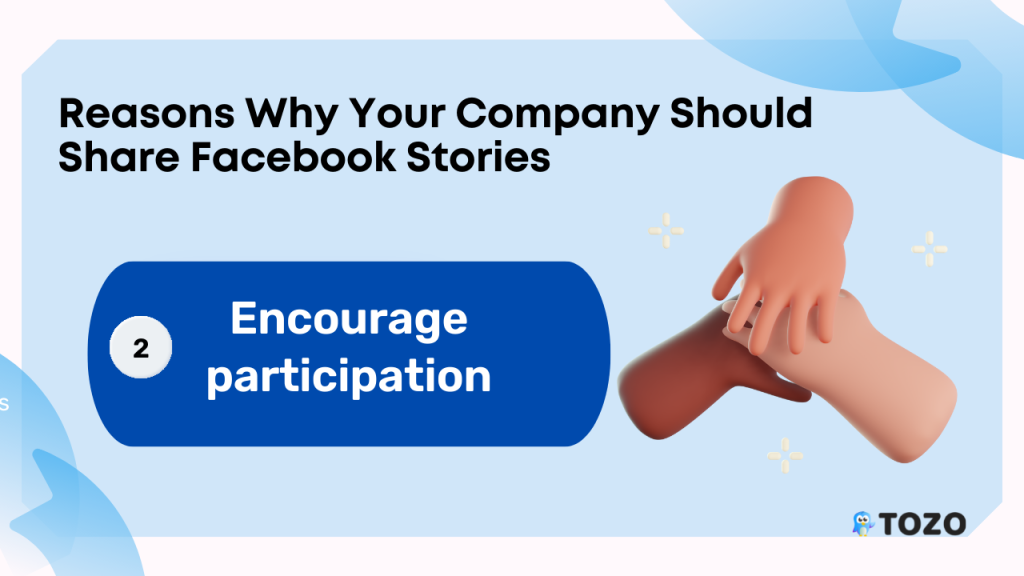 They also enable a variety of interactive stickers that allow your team to ask questions, gather feedback from customers, assess viewpoints, and spark innovation.
For International Women's Day, for example, the @CRUNCH Facebook story above includes a series of this-or-that questions.
Each tale in the series asks followers to comment on things like workout preferences and training gear, offering the fitness brand a dozen various methods to drive connection and learn more about their clients.
c. News and Announcements should be shared.
Stories are perfect for presenting your company's latest news and announcements that are too exciting to miss because they appear at the top of the Facebook page.
They're also useful for teasing new products, introducing new lines, and promoting promotions and specials.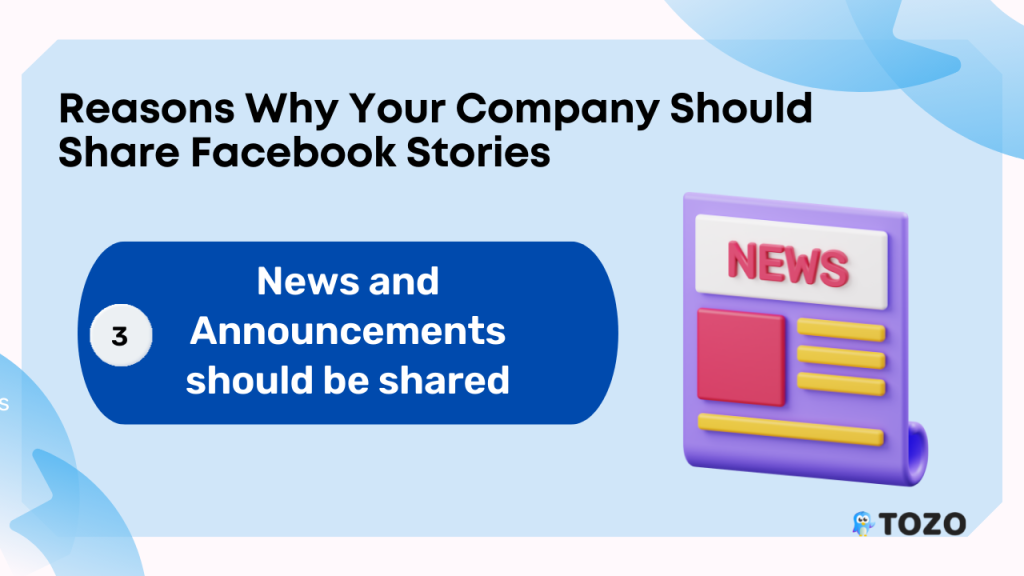 For example, one of the things in the @vegancuts monthly subscription box is shown in the @vegancuts Facebook story below.
Customers can tap a link sticker in the tale to shop and purchase. Because the highlighted item is only available for a limited time, including it in a tale is a wonderful way to draw attention to it and increase sales.
d. Establish a Genuine Relationship
Because Facebook stories only endure 24 hours before disappearing, they're a terrific way to create more candid content than a typical feed post.
Because stories are less polished, they can help your brand appear more genuine, allowing you to form genuine connections with your audience.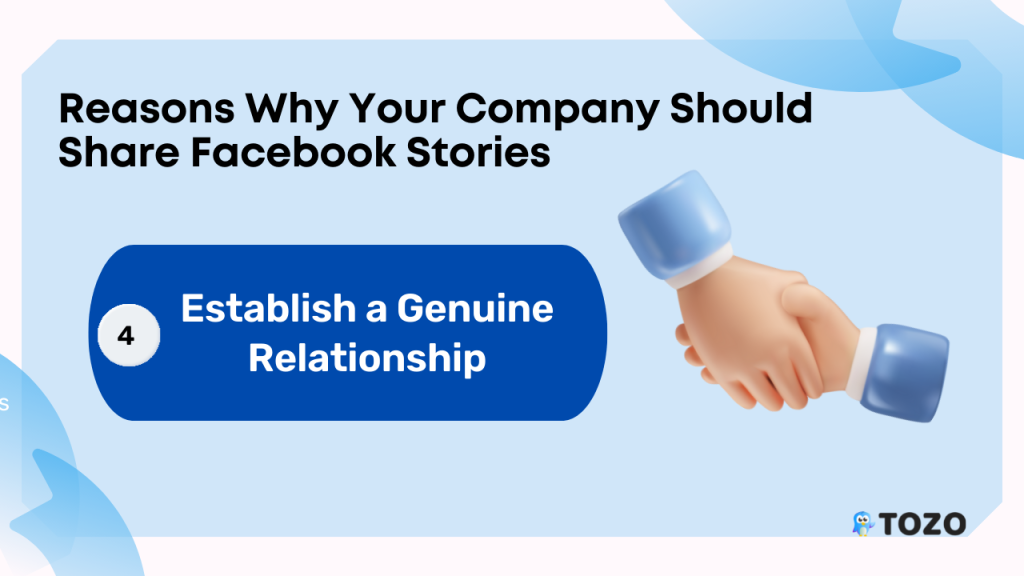 Consider how you may take your audience behind the scenes to capitalise on the genuine attractiveness of storytelling.
In story format, content depicting a day in the life of a team member or the process of introducing a new product can be very effective.
e. Drive Website Traffic
Facebook has a plethora of options for directing traffic to external sites, from link posts to inserting links in comments.
However, if you've seen that link posts have reduced your page's organic reach, you'll need to find other ways to drive visitors.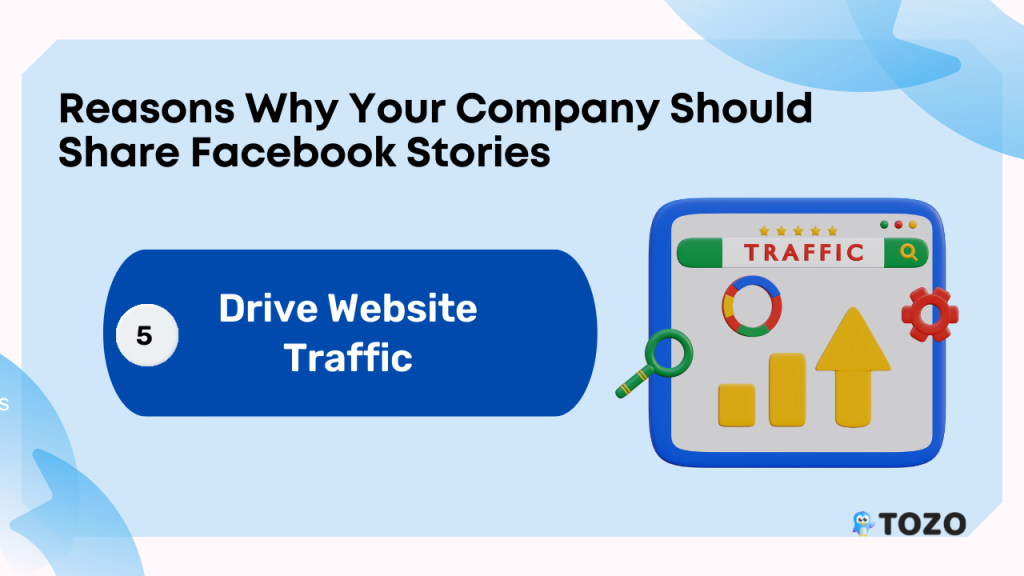 Swipe-up prompts and link stickers are now supported in Facebook Stories, offering you more methods to link to your website.
For example, a link sticker is used to promote a seasonal product in the @modernbreadandbagel Facebook story below.
Customers can tap to access the link, which will take them to a page where they can order holiday gift boxes.
F. Your Facebook Store Can Help You Make Money
When it comes to generating cash, Facebook stories don't always have to push traffic away from the network.
You may direct visitors to your Facebook store, where they can browse your products and make a purchase, using shoppable stickers.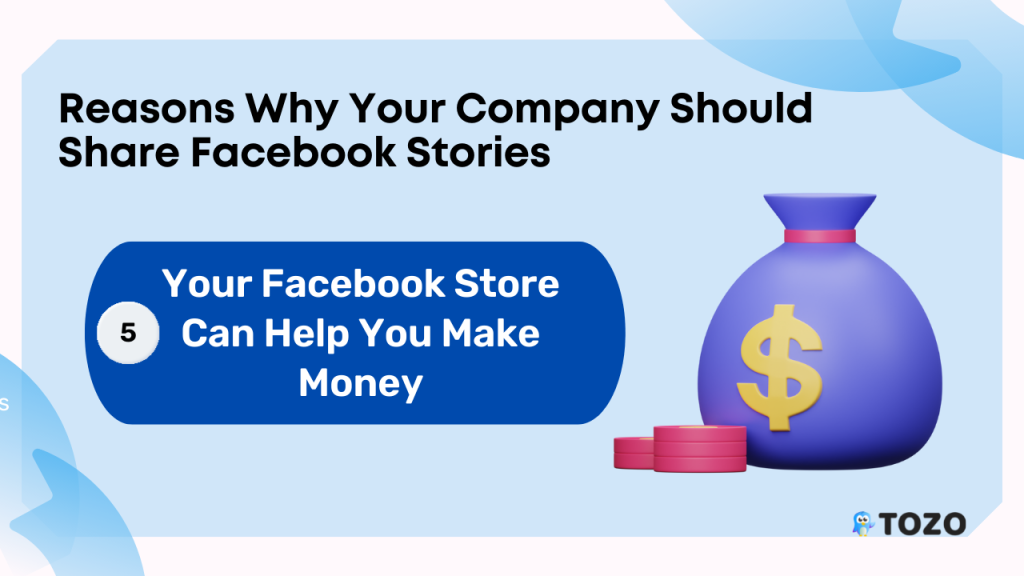 A lifestyle photo is used in the @bixbychocolate Facebook article below to advertise one of the chocolate brand's goods.
Customers can press a shoppable sticker in the narrative to go to the product page in the brand's Facebook shop. The narrative also includes a link to a shoppable Instagram post where followers can get additional information.
3. How to Make Facebook Stories Work for You
These strategies might help you optimise your business's Facebook stories, from optimising your workflow to creating better content.
Insights from Instagram Stories might help you plan your strategy.
Do you have no idea where to begin with Facebook Stories?
Sharing your Instagram stories to Facebook is a simple way to get started if you already do so. You may then use Facebook to test the look, topics, and timing of your Instagram stories.
Although it's easy to expect similar outcomes from Facebook and Instagram stories, it's critical to set unique objectives for each channel.
Different outcomes will naturally occur from differences in audience size, follower demographics, and channel capabilities.
Examine your Facebook marketing objectives.
Cross-posting Instagram stories to Facebook is a quick and easy way to get started with this type of material, and it can help you streamline your workflow.
However, for most organisations, a cross-posting-only strategy is ineffective. After all, each social media channel is likely to have various marketing objectives for your team.
As a result, it's critical to develop at least some original content for Facebook Stories.
For example, you could use Facebook to drive traffic to your website and Instagram to urge people to shop.
In that instance, you might want to construct Facebook stories around swipe-up prompts and leave Instagram stories with shoppable product tags.
Increase the Interactivity of Facebook Stories
One of the biggest reasons why you shouldn't publish every Instagram story is that some stickers aren't compatible with Facebook.
People can't establish reminders on Facebook with countdown and scheduled stickers, for example. Similarly, the Add Yours sticker does not allow users to upload tales to Facebook; instead, it directs them to Instagram.
Use elements created for Facebook tales to get more mileage out of your Facebook stories—and to avoid confusing your fans. Before sharing an Instagram story to Facebook, you might want to remove or replace some content.
It could also imply fully reworking content on Facebook. To obtain the best results from Facebook stories, you may need to tweak the CTA phrasing or positioning.
The @GetRocketbook Facebook story below, for example, has an interactive poll that compares two productivity strategies.
The series' next two stories focus on the various ways and contain link stickers that direct readers to useful productivity tools.
Use Your Video Content Again
Repurposing your page's existing video footage is an easy method to quickly create story content without having to share it on Instagram.
Turning video footage into snippets that act as stories is straightforward thanks to a new capability that Creator Studio debuted in January 2022.
Go to the Published tab in Creator Studio and pick Videos. Click the Create Clip button when you've found a video you wish to repurpose.
Creator Studio will propose a 20-second clip to share by default, but you can drag the slider to choose the clip you want to share.
To get a preview of a clip you've chosen, click the Next button. To encourage visitors to watch the original video in its entirety, Creator Studio automatically adds a See More button to your tale.
Because you can't add any additional effects, buttons, or stickers, this story workflow is best for boosting interaction to the original article.
The @CrossFitGames story below, for example, features a Facebook video clip. Viewers are drawn in by the story teaser, which motivates them to hit the See More button to watch the complete video on Facebook Watch.
Add Facebook Content to Your Story
It's not necessary for every of the content you share on Facebook Stories to be completely unique. Stories are also a terrific way to promote content that has already been published on Facebook.
You can, for example, add tales, photos, or videos to your page's stories. That means you can distribute user-generated content or brand mentions while giving the author full credit.
To share material, go to the Facebook app and choose a post or story you'd like to share.
Select Share to a Page's Story from the arrow symbol underneath the content. You may then add effects and interactive stickers to offer context or give the story your brand's unique flavour. Tap the Share Now button when you're ready to publish.