Introduction
Social media is a combined term for websites and relevancy that focus on communication, community-based input, interaction, content sharing and collaboration.
People use social media to stay in touch and communicate with friends, family and different communities.
What are social media trends?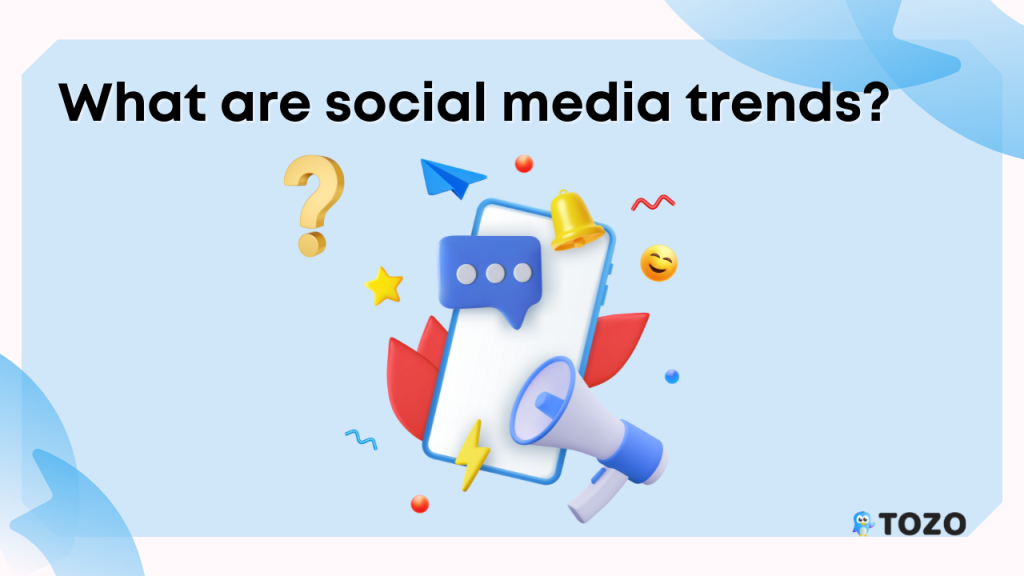 The biggest expected changes are the rise of short-form video content.
While Instagram and Twitter will remain important (especially for B2B businesses), 2022 could be the year for smaller networks like Pinterest and Snapchat.
Oh, and social commerce is essential for an e-commerce business.
Jumping on current trends can help you create content that consumers want, and engage with them in ways they expect.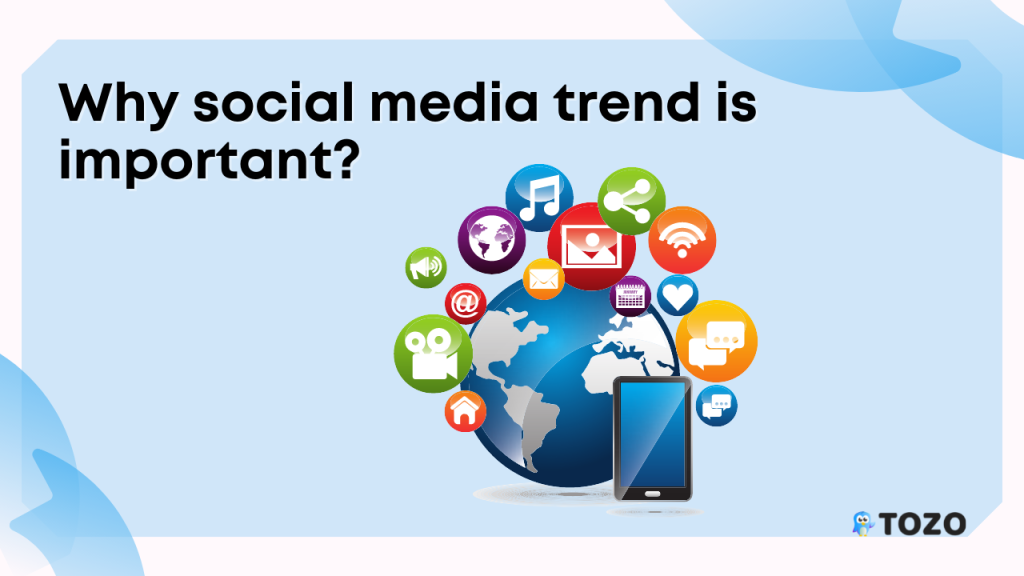 Social media best practices will always be changing, but being agile and adaptable is the way to go.
Make sure you keep an eye on our blog to stay informed.
Social Media Important Trends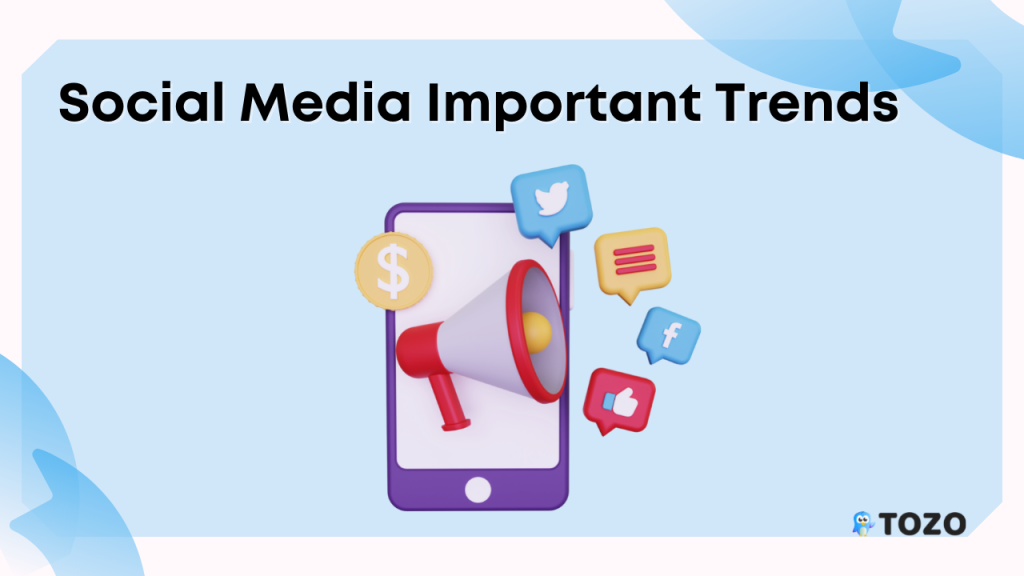 1.Instagram
1. Relatable influencers
With the trend towards authentic and unfiltered content, brands need to partner with relevant influencers.
The average Instagram user is looking to join with honest people whose lives look like their own — not celebrities.
When looking for an Instagram influencer to define your brand, calculate all types of influencers.
More and more nano- and micro-influencers are being used for collaboration because of the connection they have with their audience.
Although they may only have a few thousand followers, these influencers get better engagement simply because it's easier for them to connect with a few thousand people than with hundreds of thousands.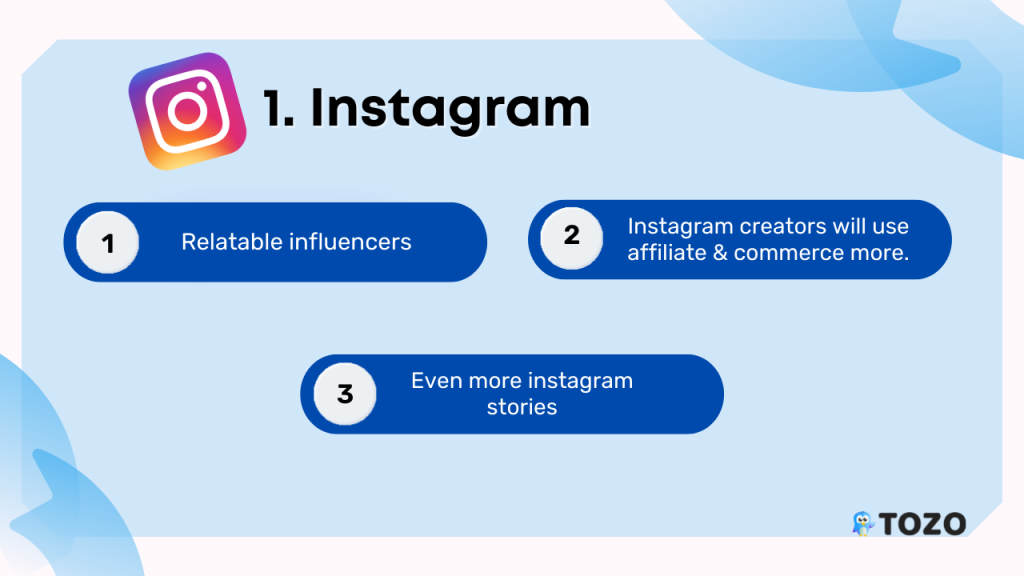 2. Instagram creators will use affiliate and commerce more
Instagram in 2021 introduced multiple ways for creators to earn income on the platform.
One advantage was the ability for select creators to tag products from brands they work with or use Shops if they have their own product line.
Instagram is now testing a native affiliate marketing tool that allows creators to discover new products available at checkout, share them with their followers, and earn commissions for their purchases.
When people see an affiliate post from a creator that has a tagged product, they see "Eligible for commission" at the top of the post, making it clear that their purchases are from that creator.
Helping to help. It provides a new way to partner with and reward creators who share their products.
3. Even more Instagram stories
Since its launch in August 2016, Instagram Stories has become incredibly popular among Instagram influencers.
According to Meltwater, 86.6 percent of Instagram users post Stories, and nearly 80 percent of brands say Instagram Stories have had a huge impact on influencer content about their brand (Tribe Dynamics).
Not only that, but nearly 90% of influencers publish content using stories, with 63% of them saying they're going to use stories "more often" in the coming year.
Instagram proudly announces that more than 500 million accounts use Instagram Stories every day.
2.Facebook
1. More business are using Facebook shops
Since the introduction of Facebook Shops in 2020 (towards the start of the COVID-19 pandemic, when many physical stores around the world were closed) businesses large and small have had a proper way to resell on the platform. .
As of June 2021, Facebook Shops had one million monthly global users and 250 million active stores worldwide.
Some brands report that sales are 66% higher on Facebook Shops than on their own sites.
You can even use Facebook to accept payment (hello, Facebook Pay) & sending money to your friends.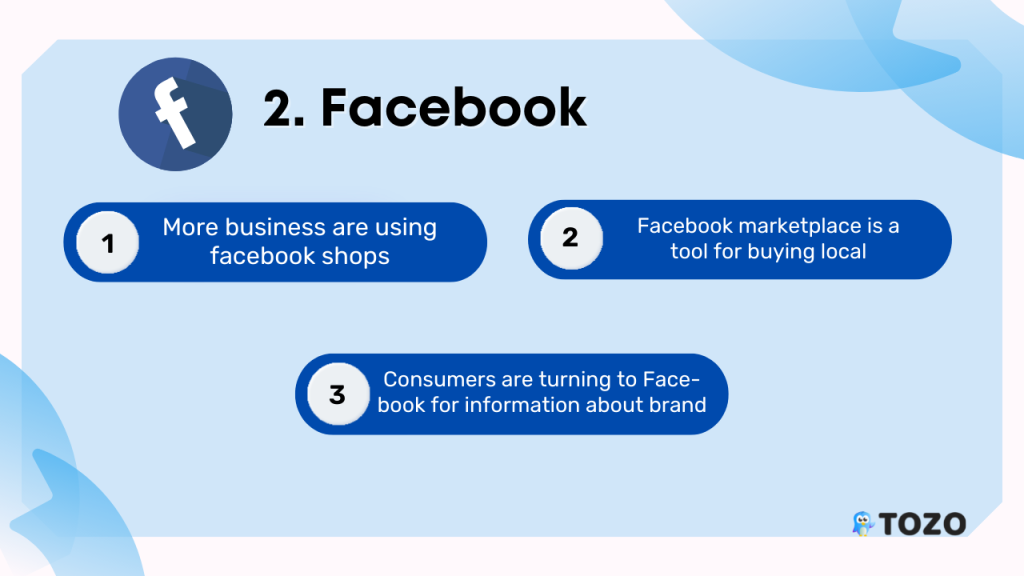 2. Facebook marketplace is a tool for buying local
By January 2022, Facebook Marketplace ads could reach a potential 562.1 million people—that's a lot of online shoppers.
And while the marketplace is often used by people to sell used furniture or clothing that doesn't fit, which is unfortunate for online shopping, it's also a great platform for American businesses selling new products to other countries. ).
So what is the difference between Facebook Marketplace and Facebook Shops? Really, it comes down to location—typically, consumers are looking for a marketplace for items available in a specific geographic area.
Most marketplace transactions involve the customer picking up the item in person, which is not as common as e-commerce transactions through Facebook Shops.
3. Consumers are turning to facebook for information about brands
Hootsuite's 2022 report found 53.2% of global internet users aged 16-24 use social networks as their primary source of information when researching brands.
This means that more often than not, Gen Z doesn't turn to a company's website to learn more about who they are, what they offer or how much it costs — alternatively , they roll through their socials.
Why does it matter? Gen Z's purchasing power is increasing, and they are predicted to become the largest consumer base in the US by 2026.
To see this audience, brands will need to keep their socials active and updated.
For Facebook, this means creating a business page (here's how to do it) and optimizing it to be informative and user-friendly.
3.Pinterest
1. Tiny library rooms
Bring your book club into your home with one of Pinterest's hottest finds right now: the tiny library room.
It conjures up images of floor-to-ceiling built-in bookshelves filled with rows and rows of colorful books and comfortable, oversized armchairs perfect for reading.
Recreate a space wherever you are with a large bookcase—like this staircase.
One from the fairway — and a feathered accent chair.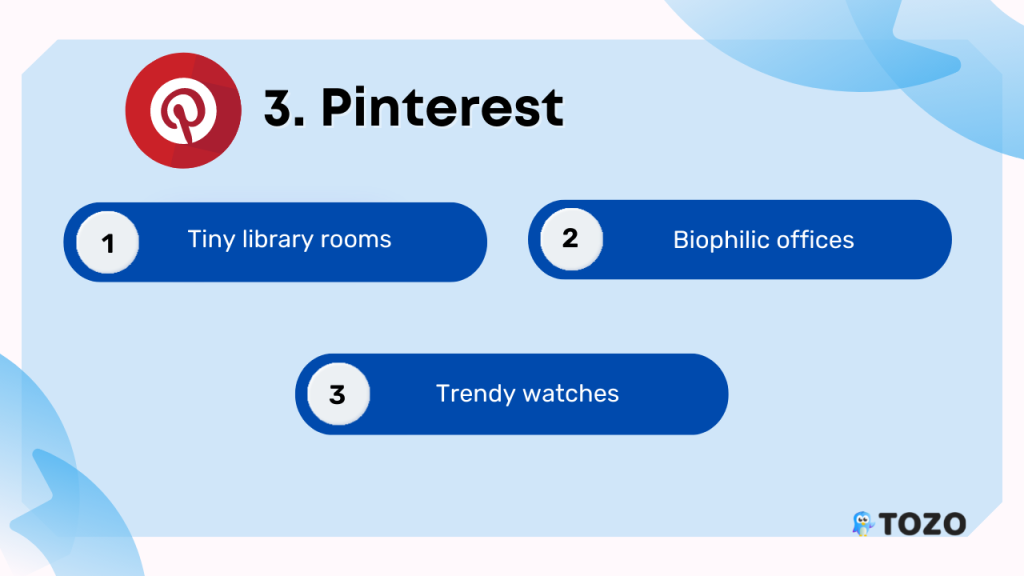 2. Biophilic offices
If you haven't heard the term "biophilic" before, it's the concept of bringing the outdoors indoors.
Pinterest found that it is the focus of many people's interior design in 2022, especially in the home office.
To increase their relation to nature and help their wholeness," says Pinterest.
You can participate by picking up a synthetic alternative from The Sill (one of our favorite plant delivery services) or Target .
3. Trendy watches
Searches for "trendy watches" have increased sixfold in the past few months, proving that while we're all about Apple watches and fitness trackers, we're also going back to timepieces of old.
One of the hottest brands for watches right now is Mvmt, which has a variety of sleek, minimalist styles for both men's and women's watches.
If you don't want to give up your Apple Watch, you can snag a fancy Tortoiseshell band that makes it look like a regular Amazon watch.
4.Linkedin
1. Images & videos
According to LinkedIn, successful company pages regularly post posts with "rich" content like photos and videos.
They claim that adding images to posts increases the comment rate by 98%, and adding links to YouTube videos increases the sharing rate by 75%.
So, what are you waiting for? It's time to ditch the plain text posts and get creative! You can add images, infographics, videos, or SlideShare presentations to your posts.
Images are a great way to optimize your content for LinkedIn.
This year, image and video posts are expected to rise, making it one to watch on our list of LinkedIn Marketing Trends 2022.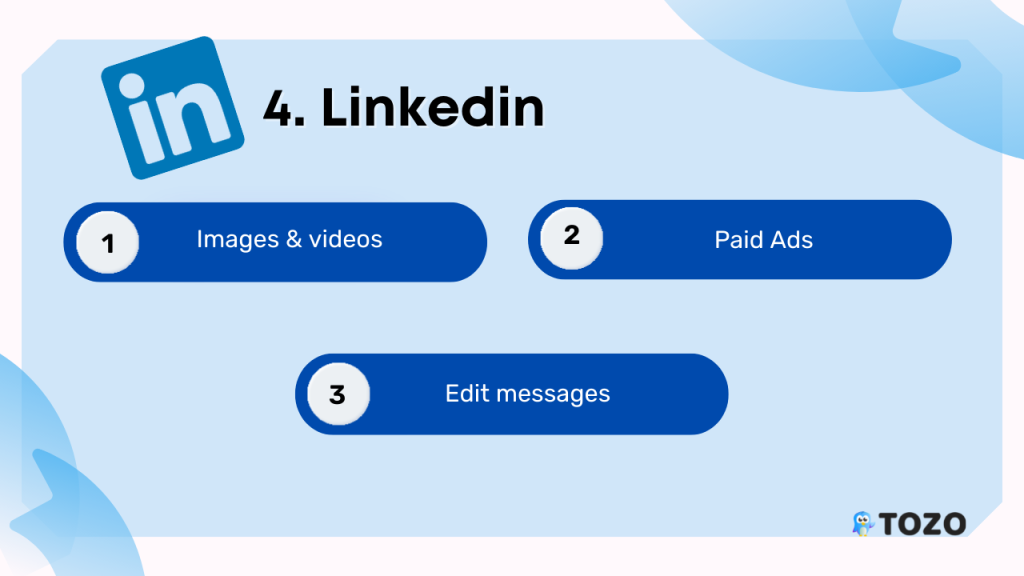 2. Paid Ads
An ad on LinkedIn can reach 13% of the world's population (over the age of thirteen)! While other social media platforms have greater reach, LinkedIn has a self-selected user base that values ​​new networking opportunities.
As such, we'll see more businesses using paid advertising on LinkedIn for B2B and B2C interactions this year.
3. Edit messages
You will now be able to edit messages sent in LinkedIn Messenger!
It may not be a trend per se, but it's certainly an exciting new feature that will benefit both professionals and businesses alike.
There is no doubt that this will be a highly used feature across the board as it offers something valuable:
The ability to edit sent messages is a wonderful possibility for professionals and business owners as it will help them look like professionals.
The ability to correct errors and clarify meaning will improve communication between users and allow them to make positive impressions on each other.
Polish communication will get you a long way, whether you're using LinkedIn Messenger to reach out to potential employers, establish new business alliances, or advertise to potential clients.
5.Twitter
1. It will create a new trend of live shopping
Twitter marketing is set to become consumer-centric with its upcoming features.
The platform is testing its live shopping feature where users will be able to check out products via a live video stream.
Apart from checking out the products, users will also be able to engage with the live event.
With this initiative, brands and businesses can achieve real-time engagement.
Twitter is all set to make waves in the e-commerce market with this new feature.
2. Brands will get more opportunities
Along with video features, Twitter is also introducing an audio feature called Twitter Spaces.
Twitter Spaces is all about audio where users can have live audio conversations.
This will be a great way for brands to interact with the audience.
Brands can call industry experts and influencers and use this feature to connect with relevant audiences!
Making full use of the Twitter features mentioned above will help you grow on the platform.
The platform is set to change the rules in the coming year.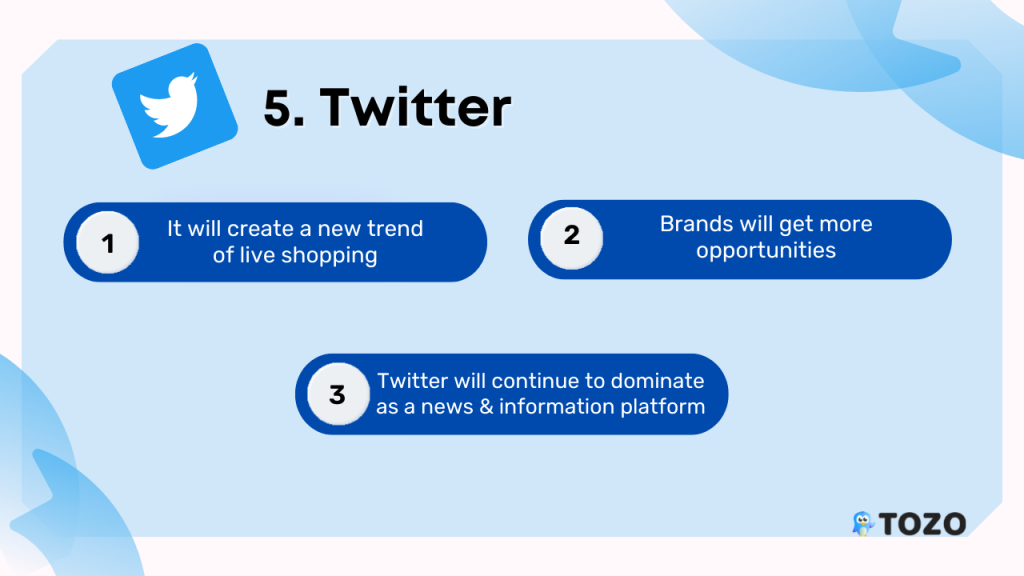 3. Twitter will continue to dominate as a news & information platform
Users may move to other social media platforms but that does not mean they will stop using Twitter.
Twitter was and will remain the most trusted source of news and information.
Most social media users lean on Twitter everyday for updates.
The majority of users on the platform are between the ages of 18 and 29.
Be it trending news or breaking news, Twitter will remain the main platform for them.
This means marketers can target a growing audience base on the platform with their marketing strategies.
Conclusion
Our life became easier because social media is a very useful tool for us in the 21st century, it can help us to improve our life.
However, we have to know how we use them.
If we can use social media wisely then having social media will be a good change for us.